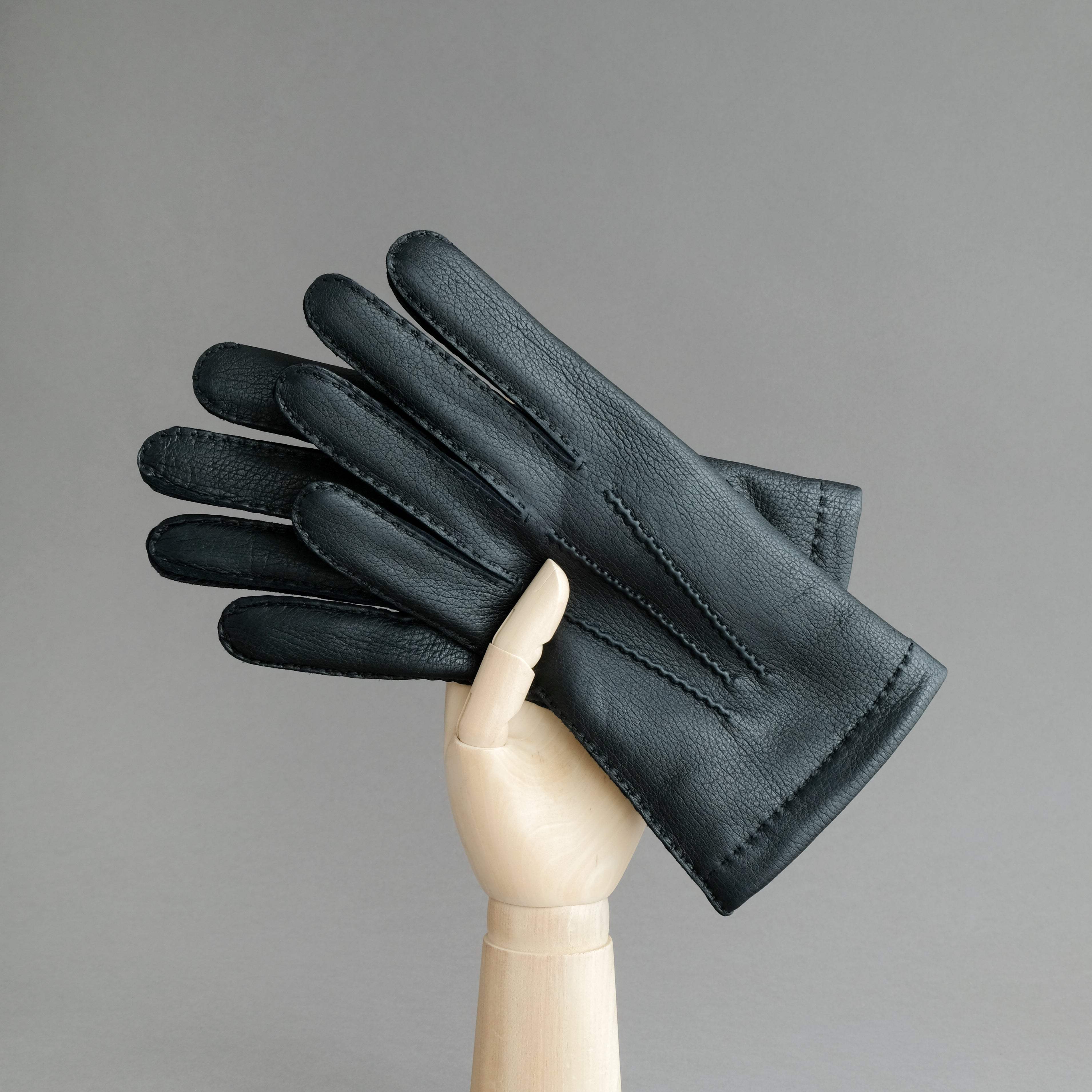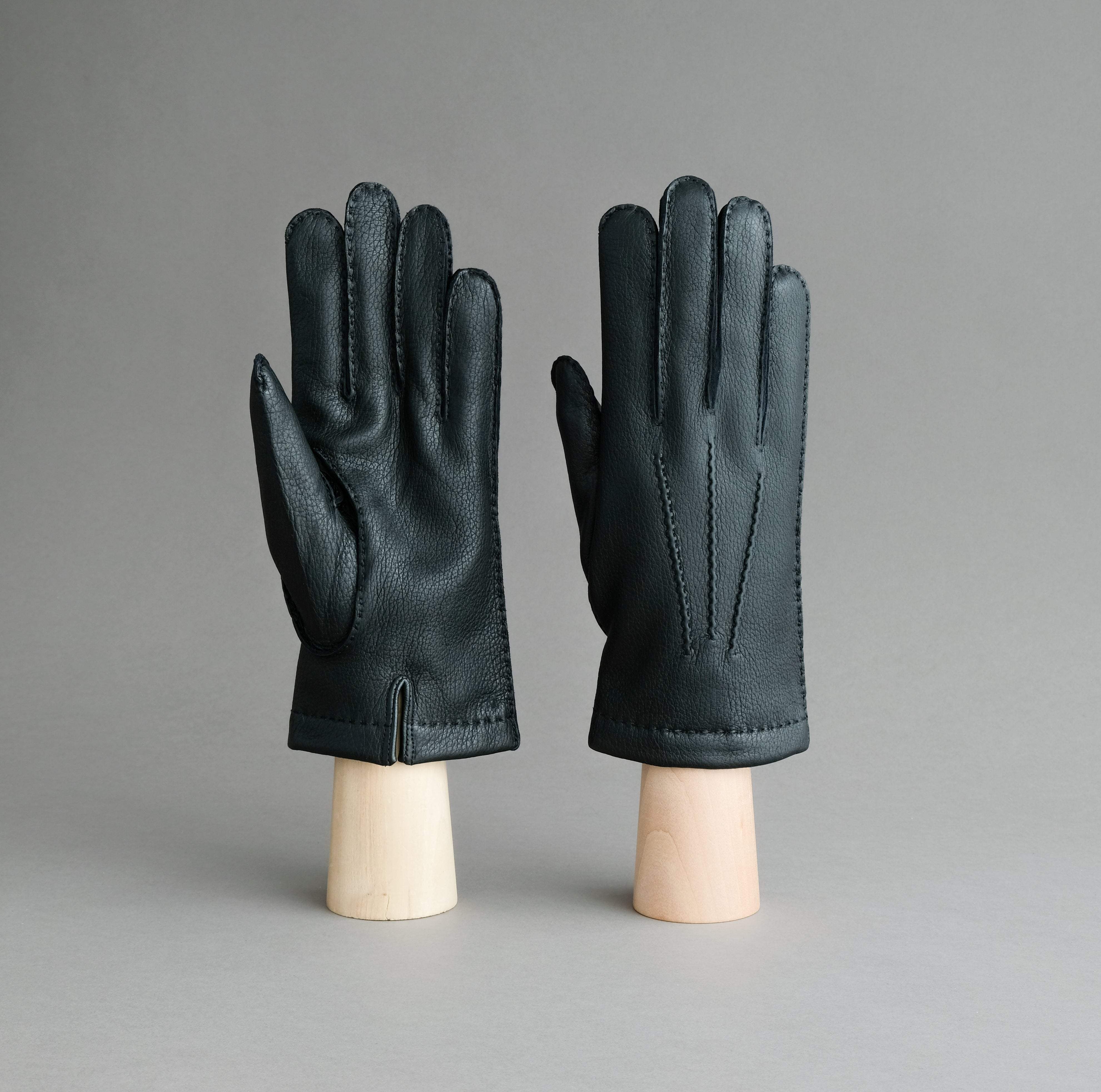 Gentlemen's Gloves from Black Deerskin Lined with Cashmere
Outer material: Black Deerskin
Lining: Cashmere
These gentlemen's gloves are crafted from black deerskin and sewn entirely entirely by hand with tone-in-tone thread. They are lined with light brown cashmere for the cold season and feature three hand stitched points on the back and vents on the palm side.
About our Deerskin
Our deerskin comes mainly from Canada and New Zealand. The typical irregularities of its surface tell stories about mating fights and the life in the wilderness. The relatively loose fibre structure is what gives deer leather its exceptional character. Deerskin is the classic material for gentlemen's gloves.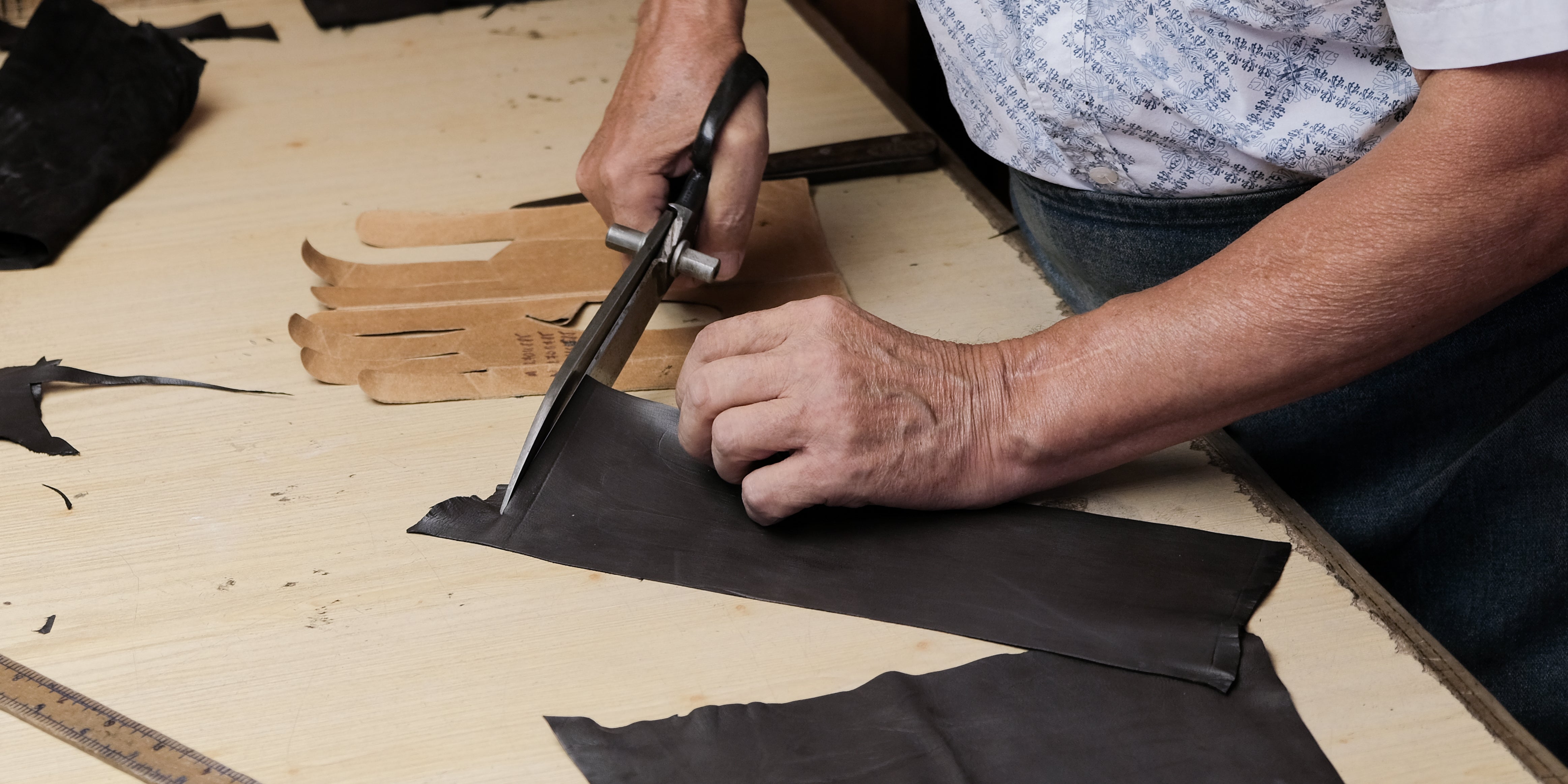 How our gloves are made
We work closely with some of the best tanneries in Germany, Austria and Norway. When we receive the leather, we carefully table cut the leather, one pair at a time. The cutter's skills, knowledge and touch are essential in manufacturing a pair of well fitting handmade gloves of exceptional beauty. We then pass it on to the stitchers. These artisans can sew leather by hand, with outstanding mastery and precision, without any prior signing or piercing to guide their stitches. When the product is stitched, every pair is inspected for possible defaults, which we then repair or redo. This is why our gloves are of the exceptional quality that they are.