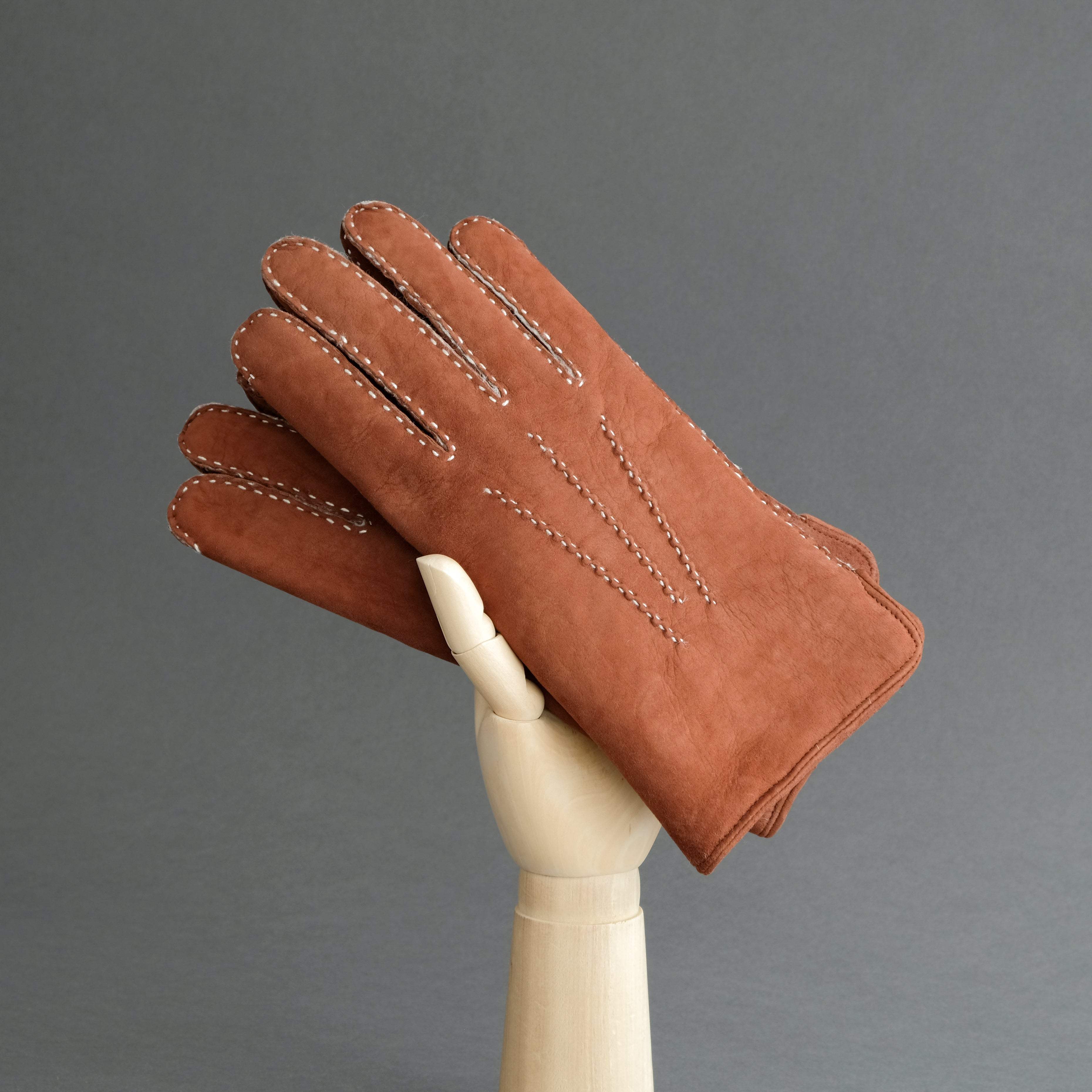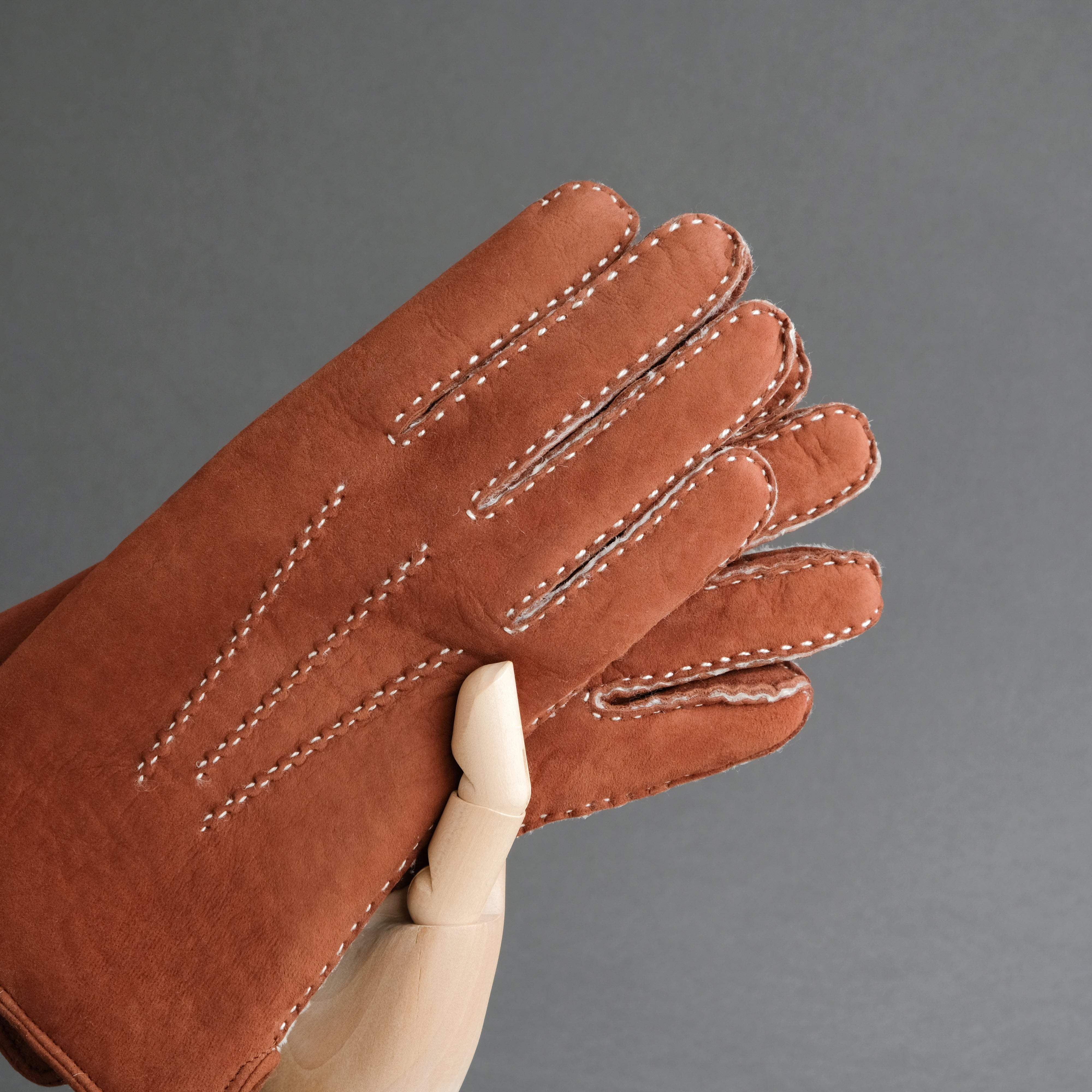 Gentlemen's Hand Sewn Gloves From Rust Curly Lambskin
Outer material: Brown Curly Lambskin
Lining: Shearling
These gentlemen's gloves are made from natural lambskin in rust colour, with suede on the outside and curly wool on the inside. They are entirely sewn by hand with contrasting thread and feature three decorative hand-stitched points on back. The addition of side vents make them easy to put on and take off. Due to their own natural wool lining, lambskin gloves are ideal for cold winter days and give a casual touch to any city or countryside outfit.
About our Curly Lambskin
Wool fur gives warmth and comfort while leather stands for durability and timeless elegance. Curly is the luxurious combination between the two. On the outside you have the delicacy of the New Zealand lambskin, on the inside — the unparalleled thermal insulation of the animal's wool.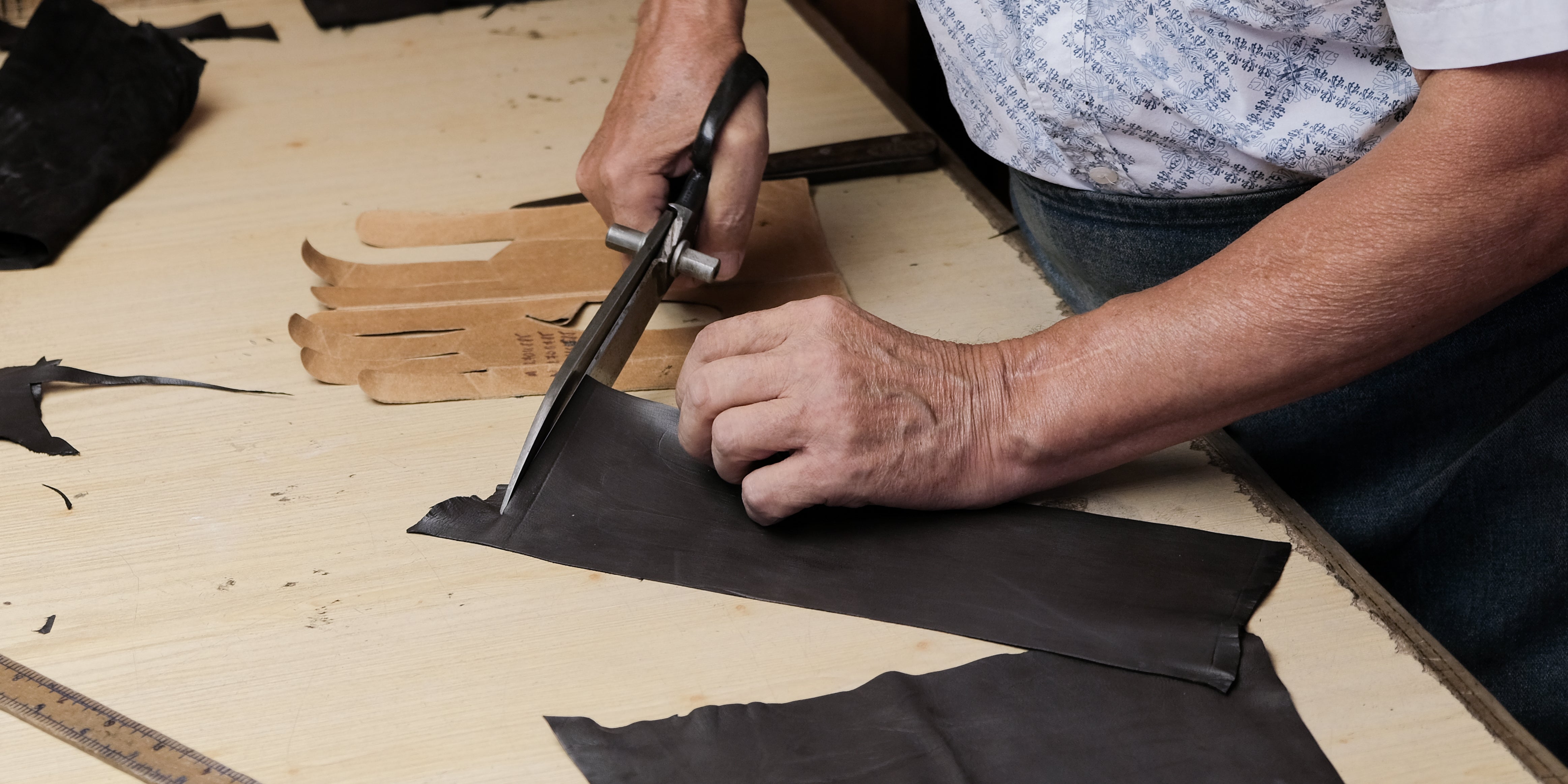 How our gloves are made
We work closely with some of the best tanneries in Germany, Austria and Norway. When we receive the leather, we carefully table cut the leather, one pair at a time. The cutter's skills, knowledge and touch are essential in manufacturing a pair of well fitting handmade gloves of exceptional beauty. We then pass it on to the stitchers. These artisans can sew leather by hand, with outstanding mastery and precision, without any prior signing or piercing to guide their stitches. When the product is stitched, every pair is inspected for possible defaults, which we then repair or redo. This is why our gloves are of the exceptional quality that they are.